13 Gifts Ideas for Real Estate Agents
We've put together a list of the best gifts for real estate agents to help you choose something they'll love.
These gift ideas will help you show your appreciation for their services or to do something nice for them.
Check out more curated gift ideas at this website.
1). Audible Subscription from Amazon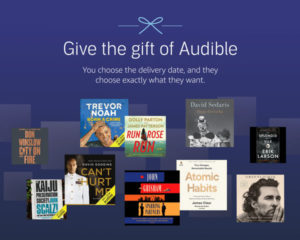 Check Price: Audible Gift Memberships
Get your favorite real estate agent an audible account so they can listen to the books they want. They will love it because they can listen while driving to appointments or working around the house.
Real estate agents are always looking to learn new ways to do their job well. Getting them gifts that helps them do that is a great way to show your appreciation.
Most REALTORS® spend a lot of time driving, at open houses, and working on a computer. They would love a chance to listen to any audiobook they want while they're doing those things.
An Audible membership is the perfect way to let them do that.
2). Starbucks Gift Card
A coffee shop gift card is almost assuredly a winner. REALTORS® love Starbucks, and you can't go wrong with a $25, or $50.
Everyone knows that real estate agents are always on the go. They don't have time to sit down for a leisurely cup of joe. But they can swing by Starbucks for their favorite pick-me-up.
Your real estate agent will think of you every time they use their card. They might even buy you a coffee the next time you meet!
3). $50 Visa Gift Card
I'm not sure of a more perfect thing to give your REALTOR® than a Visa card. Your real estate agent will love this card that they can use to go shopping. You can also add it as an addition to a gift basket on top of all the other gifts.
The great thing about gifting a VISA card is that the recipient can use it however they want. They can use it for gas, groceries, or even a new outfit to wear to their next listing presentation.
It doesn't have to be $50. If you click on the website, you will see you can pay just about any level of money you want.
It's always a good idea to include a card with your other gifts to your REALTOR®. It shows that you care and want to make their life easier.
4). HP DeskJet 2755e Wireless Color All-in-One Printer
If you've ever done a real estate transaction you know how much paper and printing happens. A new printer is a great gift for real estate agents.
Sometimes the best gifts are tools that helps real estate agents do their jobs better. This will look great on their desk, and they'll be able to print documents, contracts, and more with ease. Their real estate business will be better served with a solid office product like a printer.
Plus, the HP+ gives them 6 months of free ink so they don't have to worry about running out.
5). Powerstep Pinnacle Dress Insoles
Real estate agents spend a lot of time on their feet. Between showing homes and running an open house, it can be exhausting.
Sellers, brokers, and office workers will love unique gifts that comforts their feet. At the end of a long day in those uncomfortable dress shoes, they'll be more energetic.
This thoughtful gift is a practical way to say, "I noticed your hard work and I appreciate it."
You'll love the reaction on the REALTOR's® face when seeing this unique gift.
6).TOZO T6 True Wireless Earbuds Bluetooth Headphones
Real estate agents love listing to music, podcasts, radio shows, and audiobooks while they're driving or working. These wireless earbuds will let them do that without being tied down by cords.
Your REALTOR® will appreciate the freedom to move around while they're listening. The TOZO T6 earbuds are some of the best on the market and your agent will love them.
Any REALTOR® who likes to work out, go for walks, or work around their own home will love this as a way to help them pass the time.
Bluetooth earbuds are great when used for work or for pleasure. Your agent will be able to use them for both.
7). Personalized Gift
You can get your REALTOR® friend a gift with their name or company on it. There are many different options for unique gifts like this.
You could get them a coffee mug with their name on it, or a keychain with their company logo. There are endless possibilities for personalized gifts.
Personalized gifts show that you care about them as an individual. They'll appreciate the thoughtfulness and will use it often.
8). Ring Video Doorbell
The Ring Video Doorbell is among one of the best gift ideas for any real estate agent. REALTORS® live in homes too, and just about anyone can benefit from having a doorbell with a video on it.
You can securely track people who are on your front doorstep. You'll stay connected throughout your house and have the knowledge and peace-of-mind that of knowing what's going on at your home.
It's a great choice and an amazing gift.
The security value this great gift adds to a property is immense. Your real estate agent will love it.
9). NAVIFORCE military waterproof watch
Real estate agents will love a nice watch that complements their style. The NAVIFORCE military waterproof watch is a perfect choice. It's stylish and useful with all the features that an agent needs.
The stopwatch, calendar, backlight, and alarm are all extremely handy features. The watch is also water-resistant up to 330 feet which is great for any outdoor activity.
This perfect gift for any real estate agent is also affordable. It's a great value and an even better present.
10). Amazon Prime.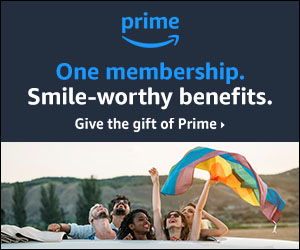 Give the Gift of Amazon Prime
Any real estate agent would love access to what Amazon Prime has to offer. This gift will save them time and money. With Amazon Prime, they'll get free 2-day shipping on millions of items, early access to Lightning Deals, and exclusive access to Prime Video and Music.
You can't go wrong with this. It's perfect for any real estate agent who loves online shopping or streaming TV and movies.
Any REALTOR® can find a sale that works for them. You can ship products from across the country, world, San Francisco, anywhere the properties reside.
11). Echo Dot (4th Gen) | Smart speaker with Alexa
Amazing gifts that can help run your business are always welcome for real estate agents. The echo dot can do many things like:
set alarms and timers

stream music from Pandora, Spotify, Amazon Music, and Apple Music

make hands-free calls to family and friends

check traffic conditions and the weather
The 4th generation is a major upgrade from the 3rd gen. The design is smaller and more compact. It has an improved speaker for better quality audio. The echo dot is one of the best gifts you can give real estate agents. It's also great for a family member, clients, an office, and gift baskets. It looks great on a desk.
12). Roku Streaming Stick 4K
Any real esate office can benefit from the Roku Streaming Stick 4K. This is a great gift for any real estate agent. It allows you to watch movies and TV shows in 4K, which is great for any office or home. The Roku also has access to many streaming popular channels and services.
The Roku is easy to set up and use. It's a great gift for any occasion.
Image placing one of these in a gift basket or gift baskets. You agent or friend would love it!
REALTORS® spend a lot of time in an office, home setting, or on a site. If there is available internet, they could enjoy watching great content while doing their hard work.
13). AuKing Mini Projector 2022 Upgraded Portable Video-Projector
Real estate is all about the presentation. You don't need a real estate license to know that!
Real estate offices need the tools to make a presentation pop. If agents want to impress clients, having the ability to present content in a thoughtful way is key to a great selling pitch. REALTORS® can enhance their real estate business with this practical projector that brings presentations to life. It can also be used for family entertainment or playing video games. This smart projector is a versatile tool that any real estate agent would love to have.
Your Real Estate Agent Will Love It

Do you have a real estate agent who went above and beyond for you? Or maybe you have a friend in the real estate industry and you would like to spend some money on the perfect gift for them.
If you have a REALTOR® friend or family member, then you need to get them a present that recognizes their efforts!
FAQs
Is it customary to give gifts to your REALTOR®?
It is not customary to give gifts to your real estate agent, but it is always appreciated. A simple thank you card or a small token of appreciation is all that is necessary. However, if you want to go above and beyond, a thoughtful present may be in order.
Should I bring a present for my REALTOR® at closing?
That's completely up to you! Small gifts are a great way to show your appreciation for all their hard work. It doesn't have to be anything too expensive – a simple bouquet of flowers or box of chocolates will do. If you want to spend a little bit more, you are also welcome to do that! Whatever works best for you.
Of course, if you feel like your agent really went above and beyond, you can always give larger gifts or even write them a heartfelt thank-you note. Whatever you do, just remember that it's the thought that counts.
What are good thank you gifts for your REALTOR®?
A thoughtful thank you gift for your real estate agent is always appreciated and can be a great way to show your appreciation for all their hard work. There are many different types of gifts that would be suitable, but some examples include a gift cards, Amazon subscriptions, gift certificate to a local restaurant or spa, a nice bottle of wine or champagne, or even a gift basket filled with gourmet treats. Whatever you choose, make sure it is something that your agent will appreciate and remember. A heartfelt thank you card is also always appreciated, and it is the perfect way to express your gratitude.
Is it Ok to Spend $100 on Gifts for My REALTOR®?
You've finally found your dream home. You've agonized over every detail, and you're ready to make an offer. But before you do, you want to make sure that your real estate agent knows just how much you appreciate their hard work. So, is it ok to spend $100 on gifts for your realtor?
The simple answer is yes. In fact, many people believe that it's a good idea to get your realtor a small gift as a way to say thank you. After all, your realtor has likely spent countless hours showing you homes, answering your questions, and helping you navigate the complicated world of homebuying. A small gesture of appreciation is a great way to show them how much you value their time and expertise.
Of course, it's important to keep in mind that your realtor is a professional, and they should not expect or require gifts in order to do their job well. If you do decide to give gifts, it should be something that you would feel comfortable giving to any other professional such as a lawyer or doctor. A nice bottle of wine or a gift card to a local restaurant is always appreciated. Whatever you choose, just remember that the best way to show
Final Thoughts on Gifts for a REALTOR®
Thanking your real estate agent with gifts is a great way to show your appreciation for all their hard work. There are many different types of gifts that would be suitable. Whatever you choose, make sure it is something that your agent will appreciate and remember.